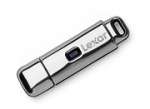 Lexar Media, a leading global provider of memory products for digital media, and RedCannon Security, a trusted provider of centrally-managed, secure mobile-access solutions for the enterprise, today announced a sales and distribution agreement that adds integrated remote-access and data-protection security to the award-winning flagship product in the Lexar premium JumpDrive USB flash drive line. The new offerings to include the RedCannon enhancement will be the Lexar JumpDrive Lightning Vault Edition and the JumpDrive Lightning Access Edition.

Ray Kracik, director of partner alliances at Lexar, added: "

We're extremely gratified to be able to include the RedCannon enhancement in our JumpDrive USB flash drives, and we're especially pleased that these leading-edge products are now available at CDW. These products align well with CDW's keen focus within security management and offer their enterprise and public sector customers a strong solution for better protecting their mobile employees.

"

The RedCannon Alchemy appliance and management console that will be featured on Lexar JumpDrive Lightning drives provides a new level of security for enterprise PC users. The console features an easy-to-use interface through which IT administrators can easily configure and deploy secured Lexar USB flash drives, while helping to prevent information from being copied to unauthorized devices. Significantly, the technology also allows IT managers to define acceptable white-listed device types, as well as blacklisted devices. Through this solution, all devices are inventoried, tracked, and managed remotely, and only authorized devices may access corporate USB ports.



Lexar JumpDrive Lightning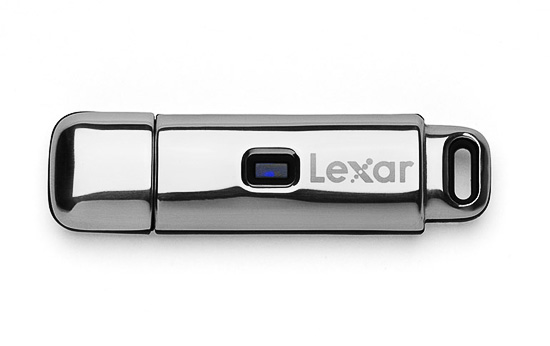 The RedCannon enhancement on Lexar JumpDrive USB flash drives will add a new level of security and flexibility for business travelers. "For example, while on the road, employees will be able to use a Lexar JumpDrive Lightning Access Edition or a JumpDrive Lightning Vault Edition on either a public or borrowed PC in order to help protect the security of the data stored on the USB drive and reduce the likelihood of leaving traces of their web activity on the temporarily-used PC". In addition, RedCannon Manager offers a centralized console that allows IT administrators to remotely deploy, update, track, and disable fleets of USB devices. RedCannon Vault establishes FIPS 140-2 certified encryption on the Lexar USB flash drives, which will help meet the strict requirements for data protection defined by the Sarbanes-Oxley Act (SOX), the Health Insurance Portability and Accountability Act (HIPAA), and other related legislation, rules, and guidelines.

"

Industry analysts report that the average cost of a data leak incident is over $1.8 million - a very significant consideration for enterprise IT managers and compliance executives concerned about USB flash drives serving as enablers for information leakage - whether by accident or through intentional theft,

" said Vimal Vaidya, founder, chairman and chief executive officer at RedCannon. "

Our goal is to transform USB devices into remotely managed, compliant devices that improve, rather than hinder efficiency."



For additional details on RedCannon-enabled Lexar USB devices, please visit www.redcannon.com or www.lexar.com/enterprise . Additionally, the full range of Lexar enterprise-class products, including the Lightning Vault and Access Editions and the SAFE PS1100 can be purchased at CDW (www.cdw.com ), a leading provider of technology products and services to business, government, and education.