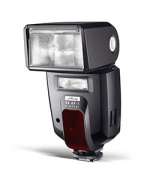 It looks sleek, meters the flash lighting every which way, is intuitive to use and tremendously powerful. Designed by one of the leading industrial designers for technical products in Germany – equipped with innovative developments - the Metz mecablitz 58 AF-1 digital provides state-of-the-art secondary reflector technology, high-performance power management, newest-generation multi-zone AF metering flash, full vertical tilt reflector system, the latest special functions, USB interface for software updates via Internet, and lots more. The new Metz premium model is the ideal complement to Canon (58 AF-1 C digital) or Nikon cameras (58 AF-1 N digital).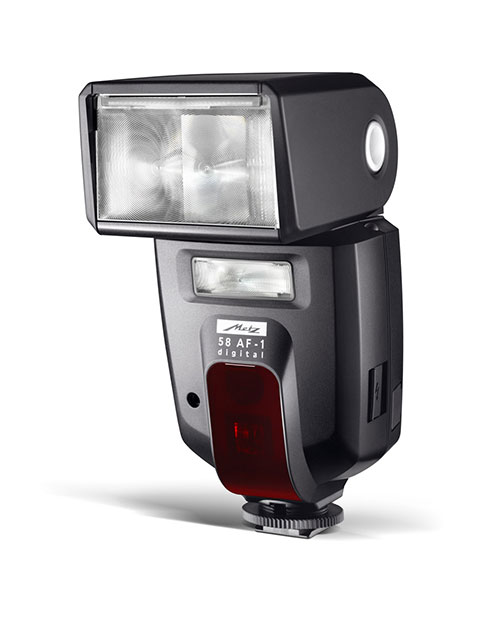 First high-performance compact flash unit with USB socket


With the two mecablitz 58 AF-1 digital versions, there are two new flash units with high-performance power management available that set new standards in form and function. This is the first compact flash unit with a USB socket! Thanks to the popular PC interface, updates can be made via Internet at any time, for example from home. Due to its high guide number 58 at ISO 100/21° and 105 mm focal length, the 58 AF-1 digital is not only powerful, but can also be used for excellent indirect flash lighting. Marking a first at Metz, a foldaway reflector card was integrated for its vertical and horizontal swivel-and-tilt reflector. Furthermore, the "reflex screen 54-23" is available as an optional accessory.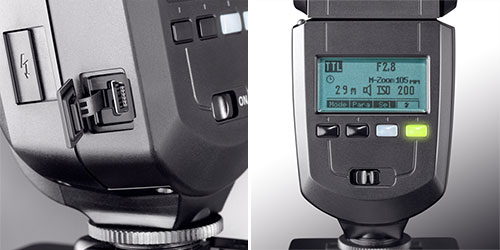 Using the secondary reflector, additional brilliance in the close-up range can be achieved with this flash technology. At the same time, a particularly complex reflector technology enables even partial light output without additional filters! For off-camera situations, the 58 AF-1 digital can also be used with the Canon E-TTL and the Nikon i-TTL remote systems, thanks to the integrated servo-flash release. Incidentally: Using the integrated wide-angle diffuser, the new premium model is suitable even for illuminating wide-angle focal lengths from 18 mm (135 format).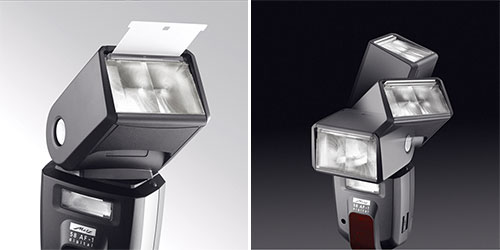 Special functions from Canon and Nikon


Naturally, all the improved flash lighting techniques of the respective camera manufacturer can be used with the 58 AF-1 digital, besides many other special functions such as high-speed synchronisation. The 58 AF 1 C digital supports E-TTL and E-TTL II flash control from Canon – the 58 AF 1 N digital supports i-TTL and D-TTL from Nikon.



Attractive accessories


The high-performance Power Pack P 76 is available for the new Metz professional flash units and the 58-AF 1 digital as well. It allows a substantially higher number of flashes with reduced flash recovery time (rapid flash) when used in conjunction with the V 58-50 cable.