Metz at Photokina - news
Home
news posted on October 04, 2006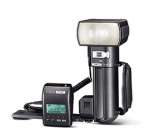 Tough professional use calls for maximum flash power and units you can rely on. Each picture is important, each subject counts. With the extremely powerful hand-held flashguns from Metz, you now have reliable lighting support during all your digital photo shoots. Behind the tried and tested ergonomic design of the Metz mecablitz 76 MZ-5 digital and 45 CL-4 digital lies the latest flash technologies for digital cameras. What's more, both devices are equipped with the appropriate SCA "four-thirds" standard adapter. This was created to enable the combination of cameras, lenses and flash devices from different manufacturers! Paving the way to increased versatility. Additional power supply is enabled with the new NiMH-Power Pack P 76, which can be handily attached to your belt.



Flash devices made for professionals


As one of the world's leading manufacturers of hand-held flash units, Metz offers two very attractive models in the upper guide number segment: Metz redefines the professional area with the mecablitz 76 MZ-5 digital. Guide number 76 at ISO 100/21° and 105 mm focal length convince through unbeatably high illumination performance in this segment. In addition, there is the Metz 45 CL-4 digital with the guide number 45 at ISO 100/21° and 35 mm focal length.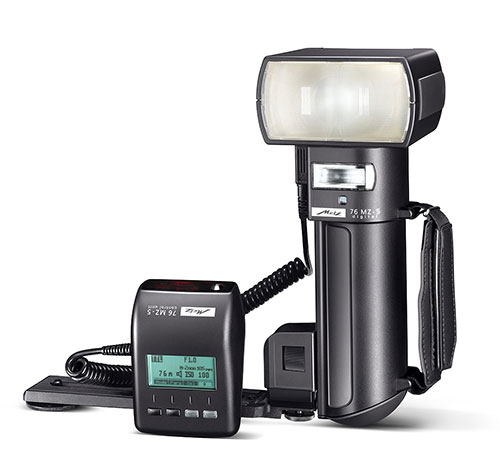 Long-lasting flash power for demanding users is provided by the powerful NiMH rechargeable battery in conjunction with a late-model charger. It offers significantly more power than the previous NC rechargeable battery. Additional energy can be obtained from the optionally available high-performance Power Pack P 76 that is also equipped with NiMH rechargeable battery technology. This reduces the flash recovery time while nearly doubling the number of flashes.
The special functions of digital cameras of the brands Canon, Nikon, Olympus und Konica/Minolta/Sony Alpha can be used in conjunction with the 3002-SCA adapter system with both the mecablitz 76 MZ-5 digital and the 45 CL-4 digital (+SCA-3045 connecting cable). This applies to the E--TTL flash modes from Canon and the i-TTL and D-TTL flash modes from Nikon and ADI flash control from Konica/Minolta/Sony. In addition, the universal Metz SCA adapter system has a crucial advantage: One and the same flash unit can be used with cameras from an extremely wide range of brand manufacturers!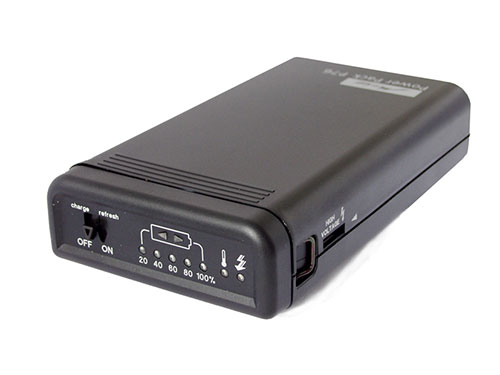 Easy to operate


For indirect flash lighting, the vertical and horizontal swivel-and-tilt ability of the reflector of the 76 MZ-5 digital and 45 CL-4 digital can be used. All adjustments of the logically laid out menu can be made directly on the device, whereby an additional key-lock function prevents accidental adjustment of fixed settings.
The 76 MZ-5 digital is equipped with a large, graphic LC display that can be illuminated. Additionally, the reflector of the new zoom flash device adapts automatically in the focal length range 24-105 mm depending on camera type. It comes with a wide-angle diffuser enabling extension to 20 mm.

Digg this story |

del.icio.us |

Furl this story |

Netscape |
Recent news:
KoffeePhoto adds online photo backup service
Pentax DA 17-70mm f/4 AL [IF] SDM lens
Nikon introduces upgraded Capture NX 2 photo editing software
Silicon-Power Releases Its Touch 210/ 212 Series with 16GB capacity
SanDisk Launches Solid-State Drives Aimed at Ultra Low-Cost PCs
Win a free trip to Photokina with Think Tank Photo
RAID in the Size of a Single 2.5" Hard Drive - Sans Digital Compact Flash Enclosures
Silicon-Power Touch 610 flash disk
Nikon's Small World Contest leads the way
Silicon-Power launches the elegant new Ultima 150

All trademarks mentioned are the property of their respective owners.
Copyright 2006 Digital Photo News. All rights reserved.