New scanners from Canon
Home
news posted on August 01, 2006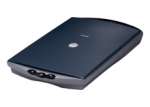 With the digital age in full swing, now is the time to digitally archive those shoeboxes full of old photos and personal files that are bursting at the seams. The new lineup of Canon's flexible, yet attractive scanning solutions fit most budgets and lifestyles. The new CanoScan 8600F, LiDE 600F, CanoScan 4400F and the LiDE 70 Color Image Scanners offer the latest in design, ease of use and affordability.
Digitizing photos, slides, negatives, and important documents is easier than ever before with the newest features on Canon scanners. The CanoScan 8600F, LiDE 600F and CanoScan 4400F models all scan photos at a maximum of 4800 x 9600 dpi optical resolution for clear and sharp images. The CanoScan 8600F and CanoScan 4400F scanners even feature a built-in Film Adapter Unit (FAU) to make scanning of 35mm negatives and mounted slides a breeze. The CanoScan 8600F unit can also handle medium format negatives, ideal for the amateur or even professional photographer. All models, including the LiDE 70 scanner also have "EZ Buttons" for one touch operation that allows the user to copy, scan, create an Adobe PDF file (Portable Document Format), or optimize an image for email at the press of a button. In addition to great photo and film scans, users that need to scan documents can use impressive features such as automatic document alignment to create straight scans that save time and hassle.
Users now have even more options when scanning documents into Adobe PDF format. Using the added EZ Buttons, users of the CanoScan 8600F, LiDE 600F and CanoScan 4400F scanners can easily create customized PDF documents with buttons for colour or black and white PDF creation. There is also a "custom" button to save individual preferences, and a "finish" button that completes the creation of a multi-page PDF file without touching the computer. Most Windows and Macintosh users1 will also both be able to enjoy the benefits of the new Canon scanner line. The new scanners all utilize USB 2.0 High Speed2 connectivity for fast image transfer, as well as Canon's bundled software suite, including the CanoScan Toolbox interface and ScanGear 12 software, to help enhance scanned images and text.
"Our latest line of scanners gives consumers space, affordability, and fast performance, providing the ideal platform for those looking to turn their photos and important documents into digital memories," said Ian Macfarlane, Vice President and General Manager of the Consumer Imaging Group at Canon Canada Inc., a wholly owned subsidiary of Canon U.S.A. Inc. "Now consumers have every reason to join the digital world, and take their photos and documents with them."
The CanoScan 8600F scanner – Fast and Functional, with Fantastic Photos
The Canon CanoScan 8600F Color Image Scanner (manufacturer's suggested list price $3123) is a desktop photo-digitizing juggernaut that makes quick work of high resolution scanning of both photos and documents. Using CCD sensor technology, the CanoScan 8600F scanner scans photos at a maximum of 4800 x 9600 dpi optical resolution, and its software provides an array of image corrections and enhancements that make it an obvious choice for consumers who demand a photo scanner of the highest calibre. Users can scan up to 12 frames of 35mm film, four mounted slides, or even medium format negatives. When consumers scan film, they can take advantage of Canon's FARE Level 3 technology (Film Automatic Retouching and Enhancement). When enabled, FARE Level 3 helps to correct the effects from dust, scratches, fading, and graininess as well as adjust backlighting. At home in the photo lab or in the home office, the CanoScan 8600F scanner also enhances productivity with a total of seven EZ Buttons for copying, scanning images, or optimizing for email. The CanoScan 8600F scanner also adds four PDF function buttons that can allow users to completely create a PDF document without ever touching the computer.
The LiDE 600F Scanner – Small on Space, Big On Features and Style
The LiDE 600F Color Image Scanner (manufacturer's suggested list price $2253) will adapt to your workspace, allowing you to choose from three different scanning positions to best utilize available space. Users can scan with the unit vertically positioned, by simply dropping in their documents or photos. In addition, the LiDE 600F scanner has the ability to function horizontally like a traditional scanner, or it can open 180 degrees to scan very wide or three-dimensional objects. The LiDE 600F scanner also uses one USB cable for connectivity and power, freeing up precious power outlets in crowded workspaces. The slim and stylish design of the LiDE 600F scanner uses a CIS scanning element capable of a maximum 4800 x 9600 dpi resolution, with 48-bit color depth for over 281 trillion possible colors. The LiDE 600F scanner has seven EZ Buttons for enhanced scanning and PDF functionality. It also comes with a 35mm film adapter unit that scans up to six frames at once, while taking advantage of FARE level 3 technology to enhance the images.
The CanoScan 4400F Scanner – Performance, Price Point, and Precision Collide
The CanoScan 4400F Color Image Scanner is the scanner for the user who wants the best of both worlds, the harmonious balance of performance and value pricing. This scanner is packed with versatile photo and document scanning features for the low manufacturer's suggested list price of $1873. A maximum resolution of 4800 x 9600 dpi resolution helps to ensure high quality photo scans, while the included software has the tools to correct and enhance scanned images. The CanoScan 4400F scanner's built-in film adapter can also handle up to six 35mm negatives or four mounted slides simultaneously. The CanoScan 4400F scanner also has seven EZ Buttons for one touch scanning and advanced PDF functions.
The LiDE 70 scanner – Successor to Canon's market leading LiDE 60 Color Image Scanner
Interested in a sleek metallic finish on a scanner that will fit easily into your lifestyle and budget? The LiDE 70 scanner is the answer. At a manufacturer's suggested list price of only $1253, the LiDE 70 scanner gives users the ability to scan photos and documents with ease at a maximum of 2400 x 4800 dpi color resolution. Four EZ buttons allow the user to quickly copy, scan, email or create a PDF file. A perfect fit for the dorm room or the classroom, the LiDE 70 scanner utilizes the exclusive Z-Lid by Canon to scan bulky items. The LiDE 70 scanner is also a snap to start up, with only one USB cable needed for both data and power.

Digg this story |

del.icio.us |

Furl this story |

Netscape |
Recent news:
KoffeePhoto adds online photo backup service
Pentax DA 17-70mm f/4 AL [IF] SDM lens
Nikon introduces upgraded Capture NX 2 photo editing software
Silicon-Power Releases Its Touch 210/ 212 Series with 16GB capacity
SanDisk Launches Solid-State Drives Aimed at Ultra Low-Cost PCs
Win a free trip to Photokina with Think Tank Photo
RAID in the Size of a Single 2.5" Hard Drive - Sans Digital Compact Flash Enclosures
Silicon-Power Touch 610 flash disk
Nikon's Small World Contest leads the way
Silicon-Power launches the elegant new Ultima 150

All trademarks mentioned are the property of their respective owners.
Copyright 2006 Digital Photo News. All rights reserved.