For capturing great portraits with ease, Nikon has enhanced their hallmark Face-Priority AF feature. When using the camera's convenient One-Touch Portrait button, the S51c will be able to detect up to five faces in a frame, ensuring in- focus smiles and properly exposed faces. In addition to face detection, S51c users will be able to take advantage of In-Camera Red Eye Fix™, for fixing most instances of red eye, D-lighting, a feature that automatically lightens dark images as well as Optical Vibration Reduction, ensuring sharp pictures. This camera will also utilize EXPEED™, Nikon's new imaging processing system for enhanced speed and brilliant color reproduction.

EPhotozine reviewed Nikon CoolPix S51c and wrote:
"

It looks nice, and it produces good results. The Wi-Fi connectivity relies on either an open access spot, or being provided with the encryption key, which does limit where it's going to be used. There's not much point in using it at home. The LCD screen is large and provides a good viewing platform, though it doesn't update that quickly if moving the camera. The controls are all on the small side, and while there are some decent photographic features, a camera like this is one for the point and shoot market. Here the operation could have been simpler, but it's not exactly liquid-fuel driven, vertical propulsion science is it.

"
Read whole review here

CNET reviewed Nikon CoolPix S51c and wrote:
"

Much like last year's model, the S51c lets you email images straight from the camera as long as you can connect to a compatible Wi-Fi hot spot. Since the S51c won't include any way to accept the terms of service of many public Wi-Fi hot spots, you'll need to access a private wireless router -- though the camera will let you enter a security code if the router you're using is secure. Nikon is also starting its own photo-sharing Web site called myPicturetown and will include 2GB of free storage space with the Coolpix S51c.

"
Read whole review here



Press release:



Furthering the development of wireless sharing technology in digital cameras, Nikon today introduced the new COOLPIX S51c digital camera. This camera not only sends images via email through Wi-Fi, but it also supports my Picturetown, Nikon's new photo sharing and storage service. In addition to an innovative Wi-Fi feature, the S51c boasts 8.1 megapixel resolution for generating high quality prints, a 3x Zoom-Nikkor glass lens ensuring great pictures with true-to-life color, and a huge, bright 3.0-inch LCD screen for users to easily compose and share images. The S51c is also the first in Nikon's Style line of COOLPIX cameras to utilize the new EXPEED™ image-processing system. To help ensure the consumer will be able to capture stunningly sharp images, the S51c features an Optical Vibration Reduction (VR) image stabilization system and ISO up to 1600, enhancing the camera's low-light performance.



Nikon CoolPix S51c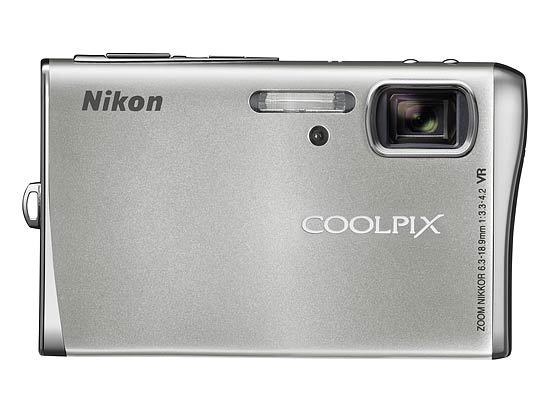 "

Not only does the S51c boast superior imaging abilities, but it also enhances the photo sharing experience for the consumer,

" said Bill Giordano, General Manager Marketing, COOLPIX for Nikon, Inc. "

With the S51c and my Picturetown, consumers will be able to easily share and securely store their images, faster and more efficiently than ever before.

"

Across town or across the ocean, by using the S51c's One Touch Email with the Picture Mail button and Nikon's new photo sharing and storage service, my Picturetown, consumers can take advantage of several avenues for sharing their images and videos. Through my Picturetown, users can email pictures directly to friends and family, publish pictures to the photo community sharing website Flickr, and link their photos to blogs and social networking sites. Pictures can also be sent to the email addresses of a Blackberry® device for viewing. Each S51c ships with a six-month complimentary T-Mobile™ HotSpot™ Wi-Fi service for digital cameras, allowing the user to send images and videos to my Picturetown from over 8,200 T-Mobile™ HotSpots™ nationwide.



Nikon CoolPix S51c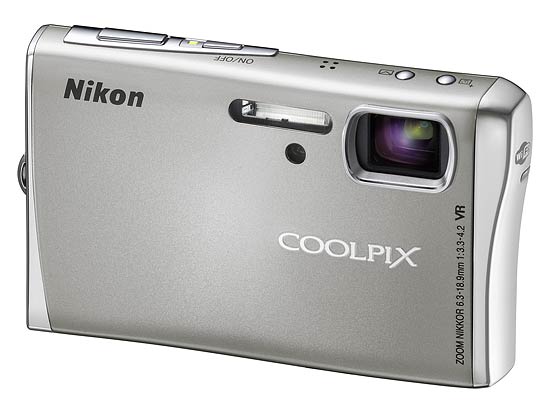 In addition, S51c owners can utilize my Picturetown to store up to 2 gigabytes of images and movies, providing a valuable back up to memory card storage. S51c users are also able to access my Picturetown from their computers and Blackberry® devices, providing instant access to their images anytime, anywhere.

Adding to the advanced sharing capabilities of these cameras, the S51c features a huge, bright, high resolution 3.0-inch LCD monitor with a 160-degree viewing angle and an anti-reflection coating facilitating easier composition and high-quality playback anywhere, even in direct sunlight.



Nikon CoolPix S51c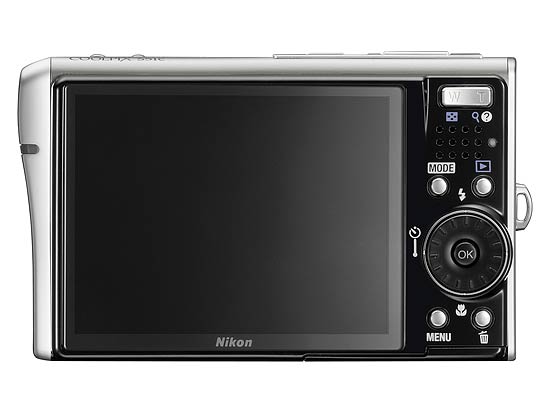 Furthermore, the LCD monitor serves as an excellent platform for Pictmotion™, which allows users to select up to 200 images along with music that's pre-loaded, or from the user's library. The music and photos are then automatically compiled in-camera to produce audiovisual shows in VGA quality for a truly personalized photo-sharing experience.

For capturing great portraits with ease, Nikon has enhanced their hallmark Face-Priority AF feature. When using the camera's convenient One-Touch Portrait button, the S51c will be able to detect up to five faces in a frame, ensuring in- focus smiles and properly exposed faces. In addition to face detection, S51c users will be able to take advantage of In-Camera Red Eye Fix™, for fixing most instances of red eye, D-lighting, a feature that automatically lightens dark images as well as Optical Vibration Reduction, ensuring sharp pictures. This camera will also utilize EXPEED™, Nikon's new imaging processing system for enhanced speed and brilliant color reproduction.

In addition to the COOLPIX S51c, Nikon has also today introduced the COOLPIX S51. Similar in features and form, the S51 offers the same stylish body and advanced yet easy to use imaging technologies as the S51c without the wireless transfer capabilities.

Both the COOLPIX S51 and the COOLPIX S51c come bundled with Nikon's COOLPIX software suite for transferring, organizing, editing, and sharing images. The cameras utilize a rechargeable EN-El8 Li-ion battery and are compatible with a wide array of SD and SDHC memory cards.

The COOLPIX S51 and the COOLPIX S51c digital cameras will be available nationwide beginning September 2007. The S51c has an MSRP of $329.95, and the S51 has an MSRP of $279.95. For more information about these and other COOLPIX cameras, please visit www.nikonusa.com.