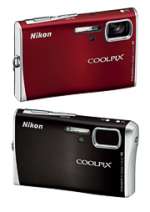 Nikon introduced the new COOLPIX S52 and S52c to its Style Series of digital cameras. These cameras combine Nikon's stunning wave-surface camera body with advanced features designed to produce incredible pictures with ease. With 9.0 effective megapixels, a 3x, 38-114mm Zoom-NIKKOR lens, Optical Vibration Reduction (VR) Image Stabilization and manual sensitivity settings as high as ISO 3200, the COOLPIX S52 and S52c are for consumers looking for a stunning camera that takes equally stunning photos.

"

We are pleased to introduce the COOLPIX S52 and the S52c to our Style Series line of compact cameras, as they combine an elegant camera design with advanced imaging capabilities,

" says Bill Giordano, General Manager, Marketing, COOLPIX for Nikon Inc. "

With the versatile COOLPIX S52 and its Wi-Fi enabled counterpart, the S52c, users will have the opportunity to take incredible pictures with exceptional detail and sharpness.

"



CoolPix S52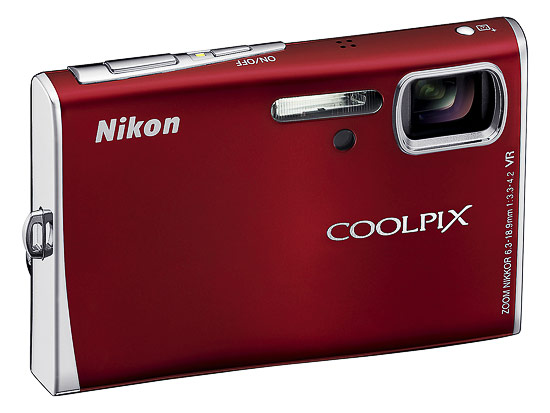 The COOLPIX S52 and S52c feature Optical VR Image Stabilization technology, which compensates for camera shake as well as ISO capabilities up to 3200, which provide more opportunities to capture fast moving subjects and greater flexibility and clarity when shooting in low-light settings. These cameras also boast an AUTO ISO control, which automatically selects the optimal sensitivity across a range between ISO 100 and ISO 800, and up to ISO 2000 in High-Sensitivity mode.



Nikon CoolPix S52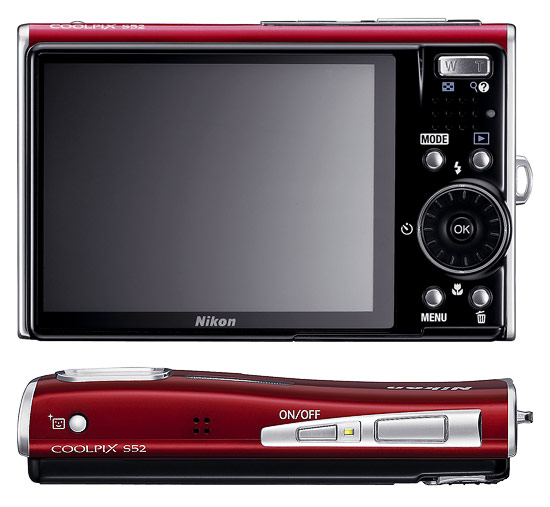 Providing even more control and freedom in photo taking, the S52 and S52c come with a 3x Zoom-NIKKOR lens designed to capture brilliant detail and vivid colors in every photo and a huge 3.0-inch high-resolution LCD screen allowing easy sharing and viewing of images. Also, these new cameras are built on Nikon's innovative EXPEED™ digital image processing system designed to enhance noise reduction and improve the signal-to-noise (S/N) ratio.

Like all cameras in the COOLPIX line, the S52 and S52c include Nikon's unique image innovations including enhanced Face-Priority AF, which automatically finds and focuses on up to five faces within the frame; In-Camera Red-Eye Fix, which can automatically detect and correct red eye in a photo; and D-Lighting, which compensates for excessive backlight or insufficient flash in images.



Nikon CoolPix S52c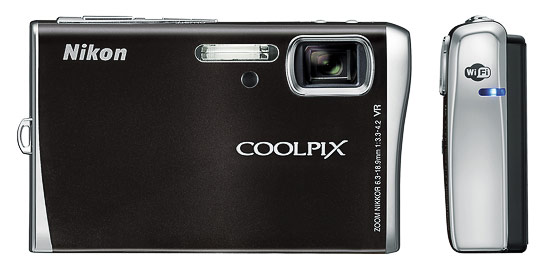 The Wi-Fi enabled S52c can send images directly via email through its Wi-Fi connection, as well as support my Picturetown, Nikon's photo sharing and storage service. Through my Picturetown, users can email pictures directly to friends and family, publish pictures to the photo community sharing Website Flickr®, and link their photos to blogs and social networking sites. Pictures can also be sent to the email addresses of a BlackBerry® device for viewing.



Nikon CoolPix S52c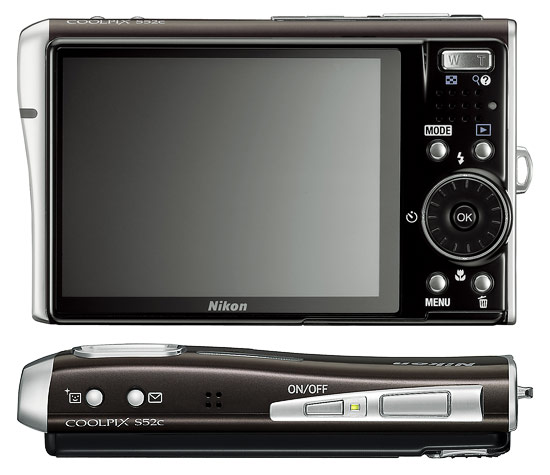 The S52 and S52c both feature the Pictmotion function which will allow users to combine their favorite movies and photos and create in-camera slide shows with music including songs uploaded from iTunes®.

The COOLPIX S52 and S52c come packaged with Nikon's exclusive COOLPIX Software Suite for organizing, editing and sharing photos. The S52 and S52c are SDHC compatible and utilize Nikon's ultra-compact EN-EL8 rechargeable Li-ion battery. The S52 will be available in Crimson Red and Midnight Black. The S52c will be available in Vibrant Black.

The COOLPIX S52 and S52c will be available nationwide in May 2008. The S52 has an MSRP of $249.95, and the S52c has an MSRP of $299.95. For more information about these and other COOLPIX cameras, please visit www.nikonusa.com.