Silicon-Power Releases Its Touch 210/ 212 Series with 16GB capacity
Home
news posted on June 03, 2008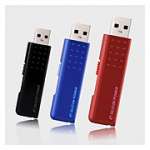 Silicon-Power today released its 16GB Touch 210/ 212 series. Touch 210/ 210's simple and compact outline (8.00mm slim and 10gram light) makes it easy to carry. With 16GB huge capacity, aiming at young people like college students and fresh men at work. Touch 210/ 210 series equipped with unique cap-less design with a retractable USB connector frees customers from worrying about losing the cap of USB flash drives. Silicon-Power Touch 210/ 210 series are definitely a best choice for all consumers.
Silicon-Power's Touch 210/ 212 series bundles with the advanced security software-the SmartKit. It helps users to compress the data effectively and in return to save more storage space on the remaining capacity. The SmartKit can be downloaded from Silicon Power website, www.silicon-power.com.



Silicon-Power Touch 210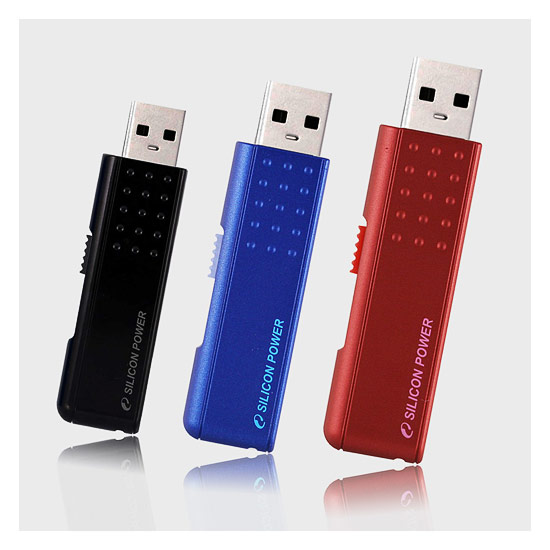 Touch210/ 212 series carry the reliable lifetime warranty as well as other Silicon Power USB flash drives. Given the smart and friendly prices and the quality of worldwide 1st tier standard, Touch210/ 212 are both believed to deliver a great performance for young achievers. Silicon-Power's Touch 210/ 212 series are now available in 1GB, 2GB, 4GB, 8GB and 16GB capacity.

Digg this story |

del.icio.us |

Furl this story |

Netscape |
Recent news:
KoffeePhoto adds online photo backup service
Pentax DA 17-70mm f/4 AL [IF] SDM lens
Nikon introduces upgraded Capture NX 2 photo editing software
Silicon-Power Releases Its Touch 210/ 212 Series with 16GB capacity
SanDisk Launches Solid-State Drives Aimed at Ultra Low-Cost PCs
Win a free trip to Photokina with Think Tank Photo
RAID in the Size of a Single 2.5" Hard Drive - Sans Digital Compact Flash Enclosures
Silicon-Power Touch 610 flash disk
Nikon's Small World Contest leads the way
Silicon-Power launches the elegant new Ultima 150

All trademarks mentioned are the property of their respective owners.
Copyright 2006 Digital Photo News. All rights reserved.