Win a free trip to Photokina with Think Tank Photo
Home
news posted on June 02, 2008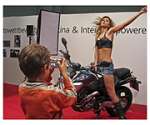 If you are a photographer, you are eligible to enter Think Tank Photo's drawing for free round-trip airfare, hotel, spending money, and exhibition passes to photokina, the world's largest photo and imaging trade fair. Join over 160,000 visitors from 156 countries in exploring 1,600 exhibitors of cutting edge imaging products from almost 50 countries. And, you get to hang around Cologne with the gang from Think Tank Photo (what could be better!).
Taking place every two years in Germany, Photokina exhibits hundreds of photographic-related companies. For more information on Photokina, visit the official site at www.photokina-cologne.com.
To get a sense of what happened at the 2006 photokina, visit Rob Galbraith's coverage at www.robgalbraith.com.



Photokina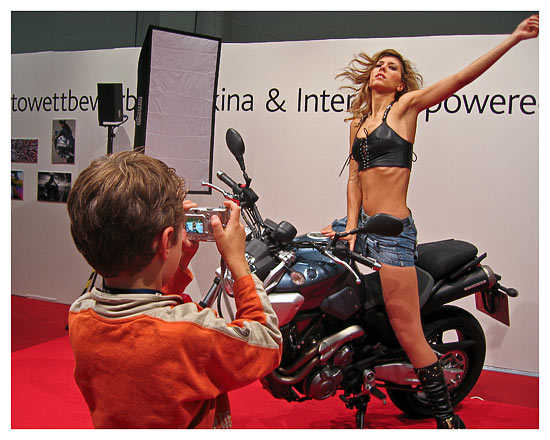 Rules:


1. You must be a professional or amateur photographer.
2. You must be 21 years of age or older.
3. You must either live in a country that doesn't require a visa into Germany or you must be able to secure a visa in advance of travel. We can provide the invitation letter if needed to secure the visa. Must have a valid passport good through October 1, 2008.
4. You may enter this drawing only once! If you enter more than one time (even using a different name or email address) all of your entries will be disqualified.
5. Think Tank Photo will purchase the winner's coach round-trip ticket to Cologne, Germany. The winner's ticket will have them arrive in Cologne on September 22, 2008 and return from Cologne to the same embarcation city on September 27, 2008. Think Tank Photo will pay for 5 nights of hotel room (the evenings of 9/23 to 9/26, with check out on 9/27) and room taxes only. The winner will receive $500 in spending money. All other expenses are the responsibility of the winner. Think Tank Photo is not responsible for any expenses (e.g. changes to airplane ticket, extra days at event, etc.) beyond these already stated.
6. Think Tank Photo will purchase exhibition passes to photokina for the winner.
7. You must be able to travel from September 22 to September 27, 2008. If your name is drawn as the winner but you are unable to attend, you are ineligible for the contest and will receive no compensation.
8. If the person drawn as the winner is unable to attend photokina, subsequent random drawings will ensue until the person whose name is drawn is able to attend.
9. No purchase necessary to enter.
10. The winner will be required to provide identification.
11. Think Tank Photo is not responsible for inaccurate, incomplete, or incorrect entry of information.
12. Think Tank Photo reserves the right to cancel and/or re-schedule the drawing at any time if needed.
13. The winner will be notified via the submitted email address and will have 5 days of notification to redeem the prize.
14. Winner's right to their prize is nontransferable and non-saleable.
15. By participating in the drawing, each Entrant agrees to release Think Tank Photo from any and all losses, damages, rights, claims and actions of any kind in connection with the drawing.
16. By accepting the prize, each Winner agrees to the use of his/her name, voice and/or likeness for the purpose of marketing or promotion without further compensation.
To enter just follow this link a fill in the form.

Digg this story |

del.icio.us |

Furl this story |

Netscape |
Recent news:
KoffeePhoto adds online photo backup service
Pentax DA 17-70mm f/4 AL [IF] SDM lens
Nikon introduces upgraded Capture NX 2 photo editing software
Silicon-Power Releases Its Touch 210/ 212 Series with 16GB capacity
SanDisk Launches Solid-State Drives Aimed at Ultra Low-Cost PCs
Win a free trip to Photokina with Think Tank Photo
RAID in the Size of a Single 2.5" Hard Drive - Sans Digital Compact Flash Enclosures
Silicon-Power Touch 610 flash disk
Nikon's Small World Contest leads the way
Silicon-Power launches the elegant new Ultima 150

All trademarks mentioned are the property of their respective owners.
Copyright 2006 Digital Photo News. All rights reserved.