Zeiss Introduces ZF-I Lens Series
Home
news posted on November 09, 2007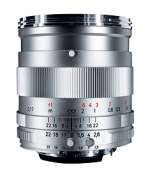 What professional photographers feel enthusiastic about we at Carl Zeiss do not want to keep from other users of lenses for technical applications. With the new ZF-I series, Carl Zeiss has launched a line of high-quality lenses which are optimized for the challenging tasks in industrial applications.

The imaging properties of the ZF-I lenses are just as excellent as those of the high-end ZF lenses. The silver metal finish immediately identifies the industrial version. Furthermore, the ZF-I series is particularly suitable for rough technical applications. The lenses are protected against spray water and specially sealed against dust.



Zeiss ZF-I series lens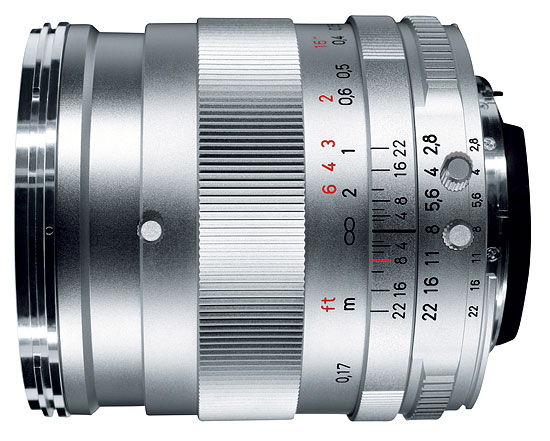 In addition to classical image capturing, the new lenses can also be used for machine vision, quality assurance and near-range photogrammetry. Both the aperture setting and focus can be locked for these tasks. For this purpose, the lenses are supplied with five locking screws which enable reliable locking of the adjustments once they have been set. Measuring inaccuracies and errors are thus reduced, and there is no need to waste time checking the settings.

The first lenses available in this new industrial line are the wide-angle Distagon T* 2,8/25 ZF-I, Distagon T* 2/28 ZF-I and the Distagon T* 2/35 ZF-I. All lenses offer the proverbial imaging performance and color fidelity associated with the ZEISS standard and feature the F-bayonet – the most commonly used standard camera adapter in the technical area.

Digg this story |

del.icio.us |

Furl this story |

Netscape |
Recent news:
KoffeePhoto adds online photo backup service
Pentax DA 17-70mm f/4 AL [IF] SDM lens
Nikon introduces upgraded Capture NX 2 photo editing software
Silicon-Power Releases Its Touch 210/ 212 Series with 16GB capacity
SanDisk Launches Solid-State Drives Aimed at Ultra Low-Cost PCs
Win a free trip to Photokina with Think Tank Photo
RAID in the Size of a Single 2.5" Hard Drive - Sans Digital Compact Flash Enclosures
Silicon-Power Touch 610 flash disk
Nikon's Small World Contest leads the way
Silicon-Power launches the elegant new Ultima 150

All trademarks mentioned are the property of their respective owners.
Copyright 2006 Digital Photo News. All rights reserved.