Massive photo correction of urban photo
Transform this photo: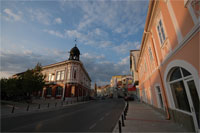 Into this one: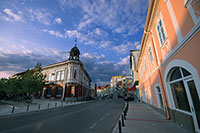 Step 1
Open our photo (you can download it from here)
Step 2
Make copy of "background" layer. You can use keyboard shortcut CTRL + J or you can go to LAYER - DUPLICATE LAYER. Name that new layer "city".
Step 3
Look at histogram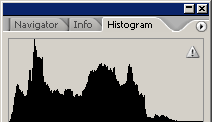 and you'll see that we are missing some colors so we have to correct this. Click on Create new fill or adjustment layer and select Levels.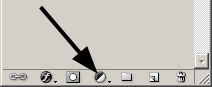 Now, we have to correct RGB colors. So we start from Red channel and set values for this channel as I did.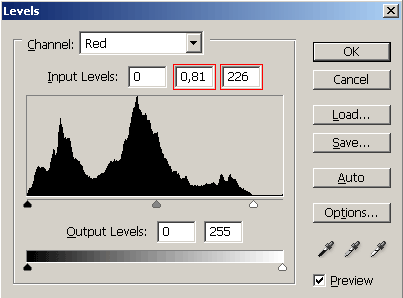 Then we go to Green channel and set these values.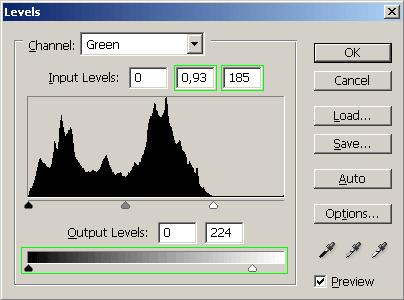 And finally Blue channel.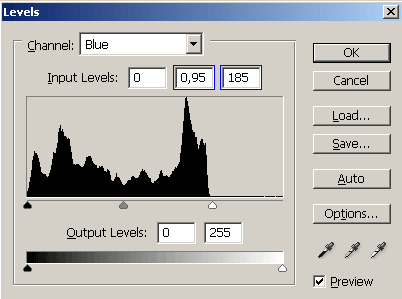 Step 4
Now we have to additionaly lighten those threes on the left of photo, so as the bicycles. To do this let's once again go to Create new fill or adjustment layer and select Levels. Set these values (don't worry when you see histogram).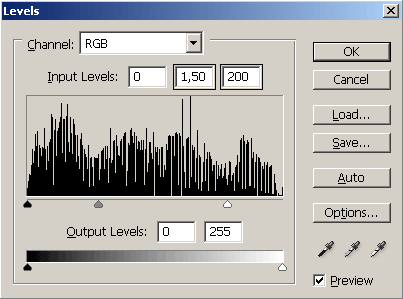 Set these values and click OK. Now, our whole photo has lightened up and we don't want that, we just want to lighten those threes. So we have to mask whole photo and unmask only the threes. Sounds complicated? It might but in fact it is simply.
You just go and pick Paint bucket (or press G on keyboard), then click on mask of layer we're working on and fill canvas with black (there is a simpler way although; press D on keyboard to "call back" default colors and then press CTRL + BACKSPACE). We now have to pick Brush tool. Select some small size, zoom on those threes, click on mask and with white color and opacity around 50% start revealing some of the lighten parts. You can change opacity and add some light on that concrete in front of building.
Step 5
We now have to do something with the street because it is to dark. We have several ways to do this (levels, curves...) but for the change let's see what we can do with brightness and contrast. So, click on Create new fill or adjustment layer and select Brightness/Contrast. Adjust sliders as I did.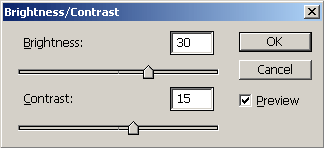 Once again we have to mask whole photo and after that just unmask the street. So we have to do same thing as in Step 4 (fill mask with black, select brush, white color and unmask ONLY the street). You should use opacity of around 60% or less.
Step 6
Let's turn our attention to that house on the right side of street. We have to add a little punch to color of that facade. Click on Create new fill or adjustment layer and select Hue/Saturation. Select Red channel, use Pick tool and select color in this region of photo.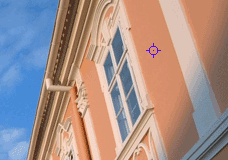 Now adjust values of red channel as I did.


Click OK. Once again mask whole layer and unmask only the facade. You do not need to be as precise as in previous two steps so pick Polygonal Selection tool and select facade and then fill selection with white.
Step 7
Sky on this photo is not as we wish it to be so we have to do something with it to be more colorful. Click on Create new fill or adjustment layer and select Color Balance. Adjust values for shadows, midtones and highlights as I did.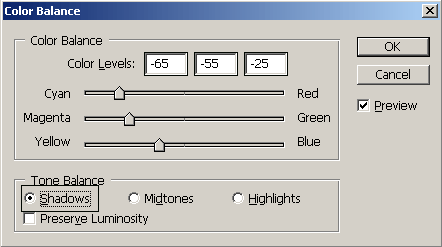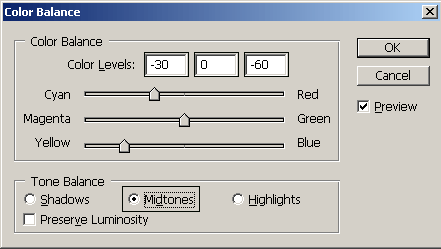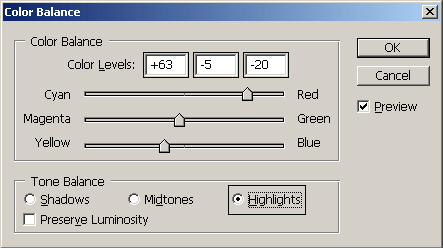 Click OK. Mask everything except the sky. In short, fill mask with black, pick brush tool, select white color, medium size brush and paint over the sky. Set opacity of brush to 50%. When finished once again Click on Create new fill or adjustment layer and select Hue/Saturation. Set values for blue as I did and click OK.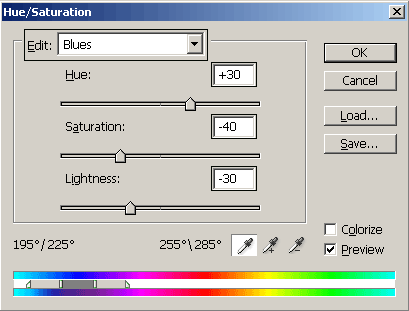 Copy the mask from layer beneath this one (press and hold ALT and then drag its mask over the mask on this layer).
Step 8
We are almost finished with our photo. So merge all visible layers into one (for this you have to press ALT + CTRL + SHIFT + E). Now if you think that our photo is to dark you can lighten it using levels or curves. After this only thing is left is sharpening. Go to the FILTER - SHARPEN - SMART SHARPEN and set values as I did.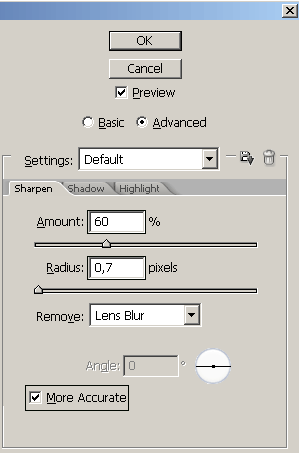 And that's it! Well done.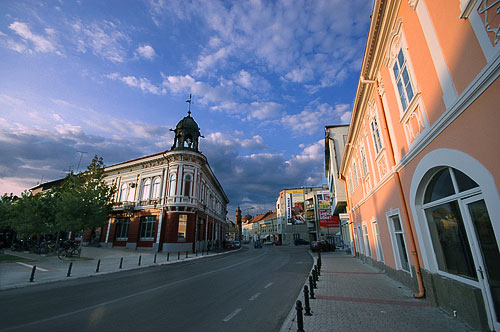 See you!

author of this tutorial is Vladimir Markovic


Some FAQ's
May I publish your tutorial(s) on my website?
NO - DEFINITELY MAY NOT! I don't mind, of course, any form of back link to Digital Photo News tutorials section, but taking any one of the tutorials whole and supplanting it on your website is theft. If you really like the tutorials and want to advertise them, why not just hyperlink directly to their URL?

Is it possible to submit some of my own tutorials?
Yes! I love to add new and original tutorials to ever-growing database! If you would like to submit a tutorial, fill in the contact form with as much detail as you can manage and we'll get back to you with details. There's no need to stick to a specific format when submitting, as we will do all the boring work for you if needed... and fully credit you as the author on your tutorial pages if your submission is accepted.

Can I request a tutorial?
Of course you can! I make no guarantees i'll be able to get around to your specific tutorial in any given timeframe, but I listen to audience, and if there is demand out there for a guide to a specific technique/effect, I'll be only too glad to offer my assistance. Just ask via the contact form.